HOME >
The meaning of the Shishiku-no-To
The meaning of the Shishiku-no-To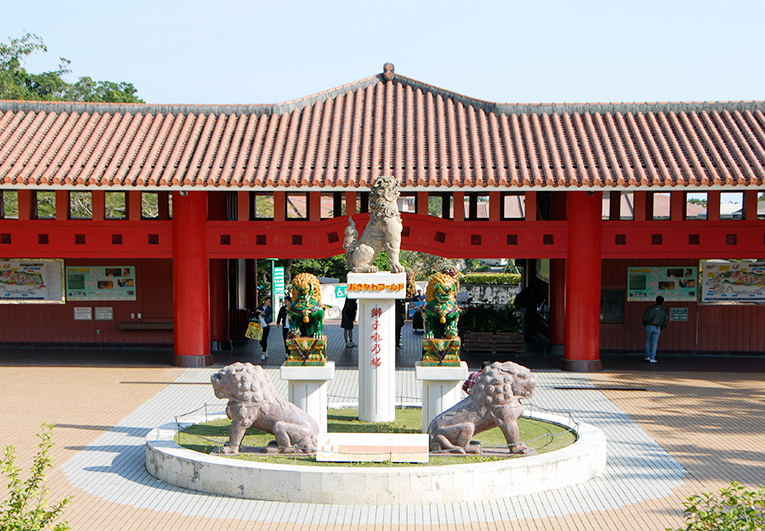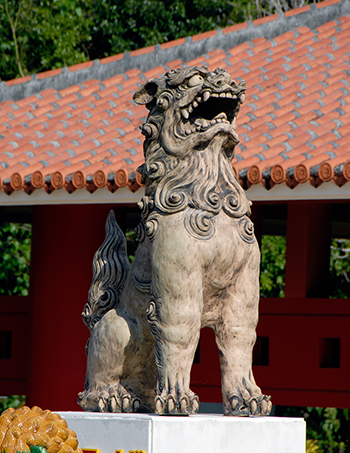 Comprising three types of five large lions, the lion in the middle baying at the sky was completed in one year by the young potter Arakaki Mitsuo.
The two pairs of lions are made of pyrophyllite stone and tricolored pottery. These valuable lions were made in China and they display outstanding artistry.
The lions of the Shishiku-no-To ward off evil and invite good fortune, sending an appeal from Okinawa to the world for lasting peace.
This pair of lions decorated the entrance to the Chinese pavilion at "Science Expo (Tsukuba Expo '85)" They were offered as a symbol of the cultural interaction between China and Okinawa.
The tricolor decoration of copper green, yellow and iron glaze originated in the Tang dynasty, and the style is generally known as "Tang tricolor".
This pair of lions is a faithful reproduction of the stone lions guarding the path to the Ming Imperial Tombs in Nanjing, China, carved at a workshop in Taoyuan, China.
The original lions are thought to have been carved in the early 1400s. They are made of pyrophyllite stone which is very hard and difficult to carve. Each lion weighs approximately two tons, equivalent to the weight of two small cars.